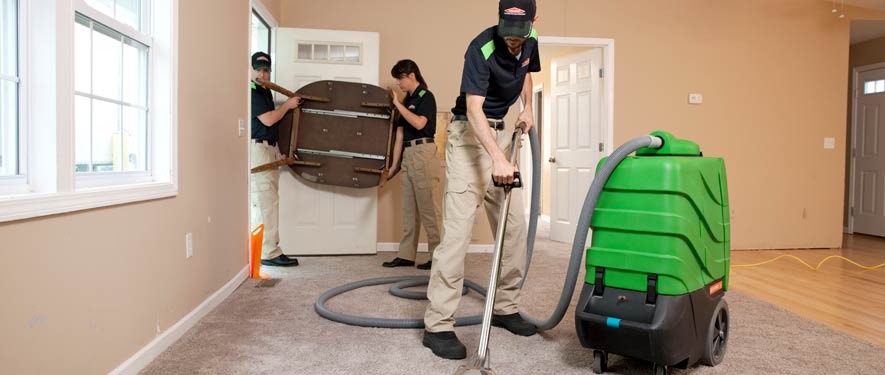 Residential Services
Residential restoration services often involve specialty cleaning techniques to address items requiring unique attention to detail such as fabrics, leathers, electronics, hardwood floors, and duct work when replacement is not a realistic option.
The most challenging aspect of cleaning is determining if something can be cleaned and what the outcome will be. Will it look the same as before? What did it look like before? Will it still smell? Will it look like new? Will cleaning make it worse? Gaining an understanding of what is possible and choosing the correct path is equally important in the cleaning process.
Often approached by residential homeowners as a DIY project, identifying and applying the appropriate cleaning methodologies and equipment necessary to tackle complex cleaning situations and achieve the desired results proves elusive, and frequently ends in frustration, often with little or no actual progress.
SERVPRO of Manahawkin offers our specialty restorative cleaning techniques as stand-alone services outside of restoration projects and can deliver the strength of SERVPRO system services directly to your home. Not sure what you have or how to approach it? Call us! We are always here to help!
24-Hour Emergency Service
Faster to Any-Sized Disaster
Highly Trained Technicians
A Trusted Leader in the Restoration Industry
Locally Owned and Operated
Advanced Restoration and Cleaning Equipment
Residential Restoration Services
Fire, Water, and Mold Restoration are the cornerstones of our business. We are dedicated to being faster to any-sized disaster. Our focus on training ensures we have the expertise and skills needed to promptly restore your property right the first time. Our restoration services include the following:
Residential Cleaning Services
Life happens. Kids spill drinks, pets have accidents, and homes get dirty. We offer cleaning services ranging from air duct cleaning to removing biohazard contaminants. Our residential cleaning services will not only ease the burden of the constant maintenance of your home but will also create a safe,
clean, and comfortable living environment for your family. Our cleaning services include the following: